Mission
What is exactly the mission of the iSchool? The iSchool is about the cooperation of human and technology, with the focus on the human. We want the technology to be used optimally in order to simply the daily life. Therefor we try to optimize technologies for social, cultural and political aspects of everyday life. For this purpose the iSchool is trying to collect and to spread the required knowledge. The necessary knowledge about this aim we collect to reach and spread about iSchool. The digitalization and the new media developments are changing our daily lives. It is constantly changing the way we hear music, the way we read, the way we write, the way we communicate and the way we consume things. The target of developing media is the benefit of society and to facilitate the daily life. However, there also might be problems which occur with technological advances. There are challenges which raise new demands on applied computer science, media and social science, educational science and arts. The Media Studies are growing together with the Science and Technology Studies and the Socio-Informatics, this offers new opportunities for the interplay of materiality, locality and practices. This causes two main trends: the technological infrastructure and the development of society, both presupposes an interdisciplinary cooperation. There are already projects which are operated by the iSchool. The iSchool previously includes the faculties I, III and IV with the opportunity to integrate faculty II. We are managing many research activities which combine the work of human and cultural studies with informatics. Our worldwide unique position is the praxelogical media research.
Head of Administration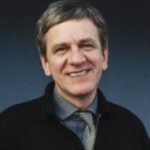 Office and Organization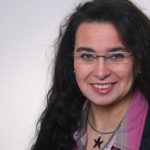 Susana Rodríguez Sánchez
Room: US-D 113
Phone: +49 271 740 3289
Mail: susana.rodriguez@uni-siegen.de
Office hours: monday and thursday 9 a.m. – 1 p.m.
tuesday and wednesday 9 a.m. – 3 p.m.