---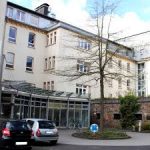 As a central concern, the IfM sees the transfer of knowledge of current research questions and results into practice. We do not do research in the emptiness – the members and employees of the IfM make an important contribution to the university's offer of courses, primarily in the field of media studies in bachelor and master's programs, and in the field of applied computer science with a focus on media science.
Here you can find an overview of current courses.
The IfM coordinates the interdisciplinary master's course "Safety Management" and themes the latest research results of own research projects to the student audience.
---
Courses SoSe 2017Â 
"Safety Cultures" (seminar)
Prof. Dr. Gebhard Rusch, Toni Eichler
Thuesday 12 p.m. – 2 p.m., US-D 109
---
Courses WS 2016/2017
"safety communication" (seminar)
Prof Dr. Gebhard Rusch & Toni Eichler
Thuesday, 12 p.m. – 2 p.m., US-D 109
"safety communication" (seminar)
Prof Dr. Gebhard Rusch & Toni Eichler
Thuesday 4 p.m. – 6 p.m., US-D 109
---
Courses SoSe 2016
"Communication studies" (lecture)
Prof. Dr. Gebhard Rusch
Thuesday, 12 p.m. – 2 p.m., AR-D 5102 blue lecture hall
---